r
This arrived this morning - which I am inordinately pleased with. Now as it happens, this is the fifth Command & Colours Napoleonic box I've bought from GMT games over the years.
General Du Gourmand always orders the same stuff - sometimes later than I - and has always received his first. Not only that, but my box was on every occasion seized by Customs for extra taxes.
But not this time.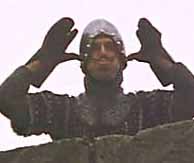 Artists impression of Kinch at this point.