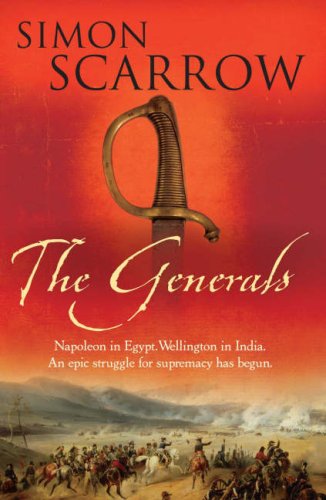 Working nights and the Christmas season have meant that little or no
wargaming
progress has been made this week. The arrival of the
Wargamers
Annual cheered what was turning out to be a grim few days, but more on that anon.
I've managed to finish putting together a gift for Mrs.
Kinch's
great uncle, a large scale resin figure of a British Officer from the Crimea. This was my first time working with resin or in this scale and it was considerably more fiddly than I anticipated, but I've managed to finish the
preparatory
work without endeavouring to glue my hands together or attach parts of his uniform to my face. All that remains is to paint him.
I would post pictures, but my phone is
hors
de
combat at present, which is not helping matters.
What I have done in the mean time is a little reading,
specifically
the Revolution series by
Simon

Scarrow
. I have the first two, Young Bloods and Generals. They are hefty volumes weighing in at over 400 pages each.
Scarrow
certainly writes books in which things
happen
, events come tripping off the page with pleasing rapidity - though it must be said that neither man lived a quiet life, so there was no shortage of material.
Scarrow
certainly isn't a stylist and his characterisation is workmanlike at best, but as whole the books don't suffer for it. They're a well executed entertainment that takes the reader on a breakneck gallop through the lives of two exceptional men and should be enjoyed as such. Good fun, but I can't imagine
Allan

Mallinson
looking over his shoulder with any trepidation.
Good, undemanding Christmas reading.