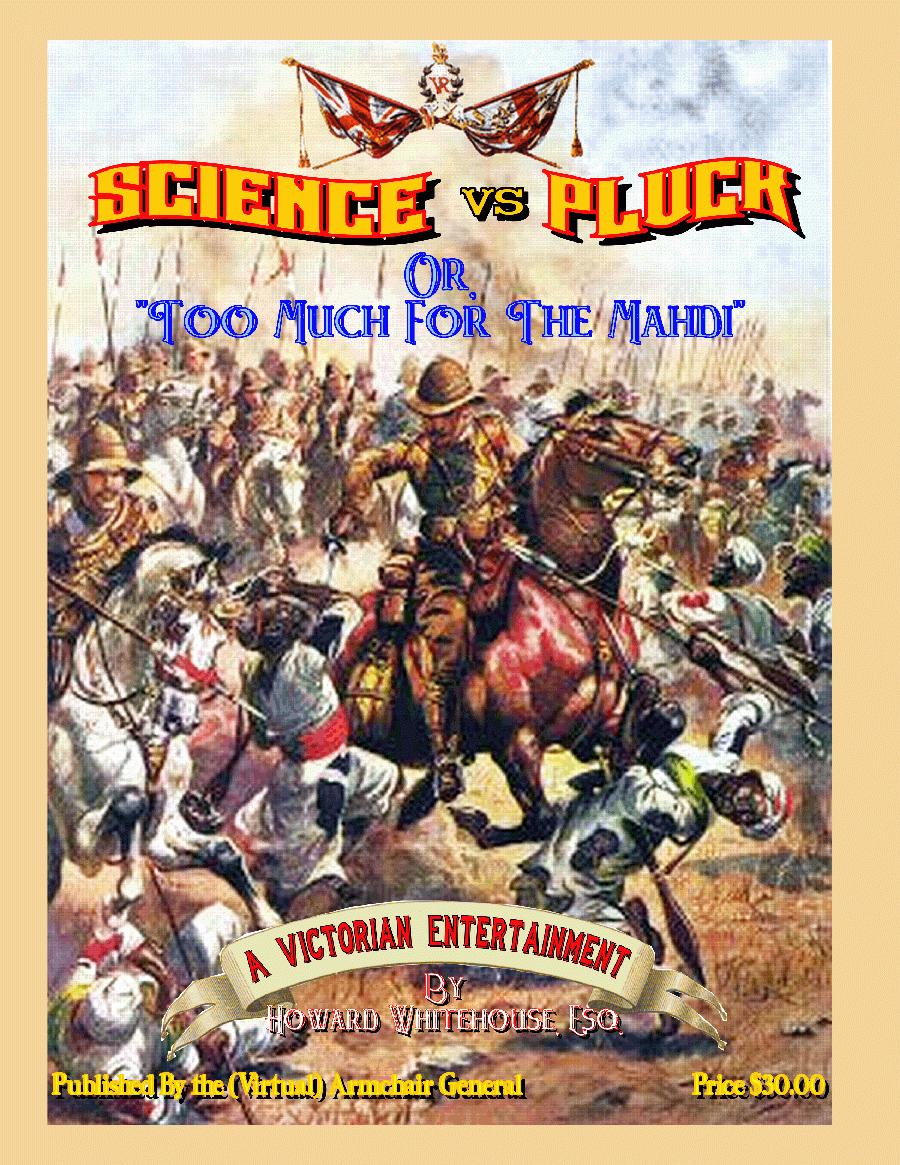 Gentlemen,
I do not often plug things here - but I recently received an email that Science versus Pluck by Howard Whitehouse is now available (after some time out of print) from
wargames vault for five dollars.
SvP is a wargame where the players take on the roles of British or Egyptian army officers in the Sudan during the late 19th century. The Umpire devises the scenario and controls the Dervish forces.
As a sourcebook on the Sudan in the late 19th century it is excellent value, but even if you have no interest in the period or the conflict, there is a lot to be learned here. The author manages to create a wargame that grapples with logistics, scouting, coping with a hostile environment and even dealing with the press is a way that still makes for an entertaining game. The best description of SvP I have heard is that it is a Generals roleplaying game. I have never played SvP straight, but I have used the ideas in it to play Napoleonic games, early Colonial games and on one occasion, a Romans versus Britons game using counters. Like Paddy Griffiths seminal "Napoleonic Wargaming for fun" this is a book that will you probably read more than you play, but is so brimming with ideas and imaginative approaches to perennial wargaming problems that I think any wargaming library is poorer without it.
I am led to believe that a hard copy edition will be forthcoming, which will include some scenarios. The only weakness I think in the book as is is that it does not come with an example scenario, but in the mean time, you could spend the price of a pint on far sillier things and not enjoy them half so much.
Whole heartedly recommended.