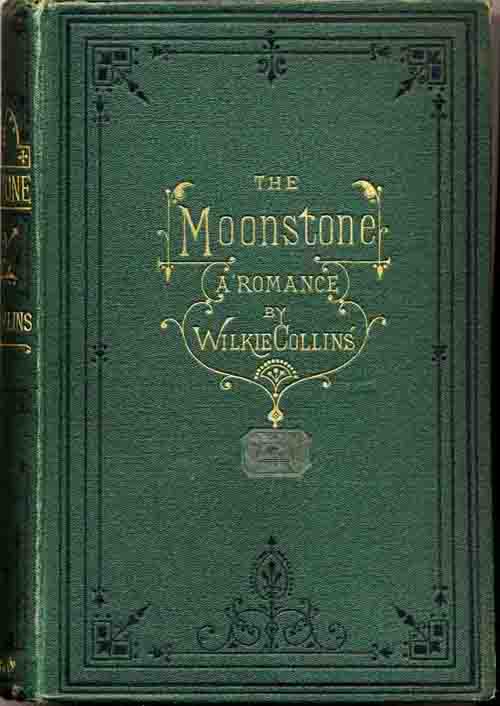 A book that just keeps on giving
Back to the grind again, but Mrs Kinch and I spent a very pleasent few days in the country. It was a perfect holiday of long sunny, slightly boozy days, spent reading or going for little walks. I did some writing while I was away, but most of it was spent in pure indulgence.
I reread the Moonstone by Wilkie Collins, which a fine book and well worth reading. I gave a copy to a friend of mine, who complained that he thought some of the twists in the plot were old hat for mystery stories. I then had to explain to him that this was the Ur text and that many commonplaces of the mystery novel were first coined in it's pages. I'm always amused, rereading it that such a liberal book should have created so conservative a genre.
The charge of the Sikhs
I also took with me, two volumes of "Great Battles of the 19th Century" by Henty, Forbes et al. I always enjoy these, though I'm told they are available online somewhere. I read the account of the Battle of Novara with considerable interest as it was somewhat more picturesque (though less accurate) than the account I read in the book below.
I was glad to finally be able to go back to this book and give it the detailed reading it deserved. I have written about
this work before
and it was a real pleasure to give it another go, particularly as I've learned rather more about the Siege of Venice and the doings in Hungary since my first reading. This led to all sorts of dangerous thoughts about Sardinian armies for the Crimea that could do double duty...
A bear
One of the hazards of visiting the country is that assorted rural types attempt to practice upon you. Mrs Kinch and I had gone for a trot in the afternoon and were busily engaged in touring the local castle. While we were there, we were introduced by one of the locals to his "dog". The photograph does no justice to the sheer size of this animal, who came clear to my hip (I'm 5'10) and was extremely friendly.
But as I said, country people will try and convince you of practically anything.
While we were away, we also managed to see the garden at my mother in laws place. I know nothing about it, but it is rather pretty isn't it?
Another view.
I brought some figures away with me, but completely failed to get any painting done, more of a problem of the good company and the pleasent reading than anything else. As I unpacked my kit on returning home, these fellas were staring reproachfully at me from the top of the drinks cabinet.
As you can see, Flashman and Sissi were beside themselves upon our return. They had obviously missed us.